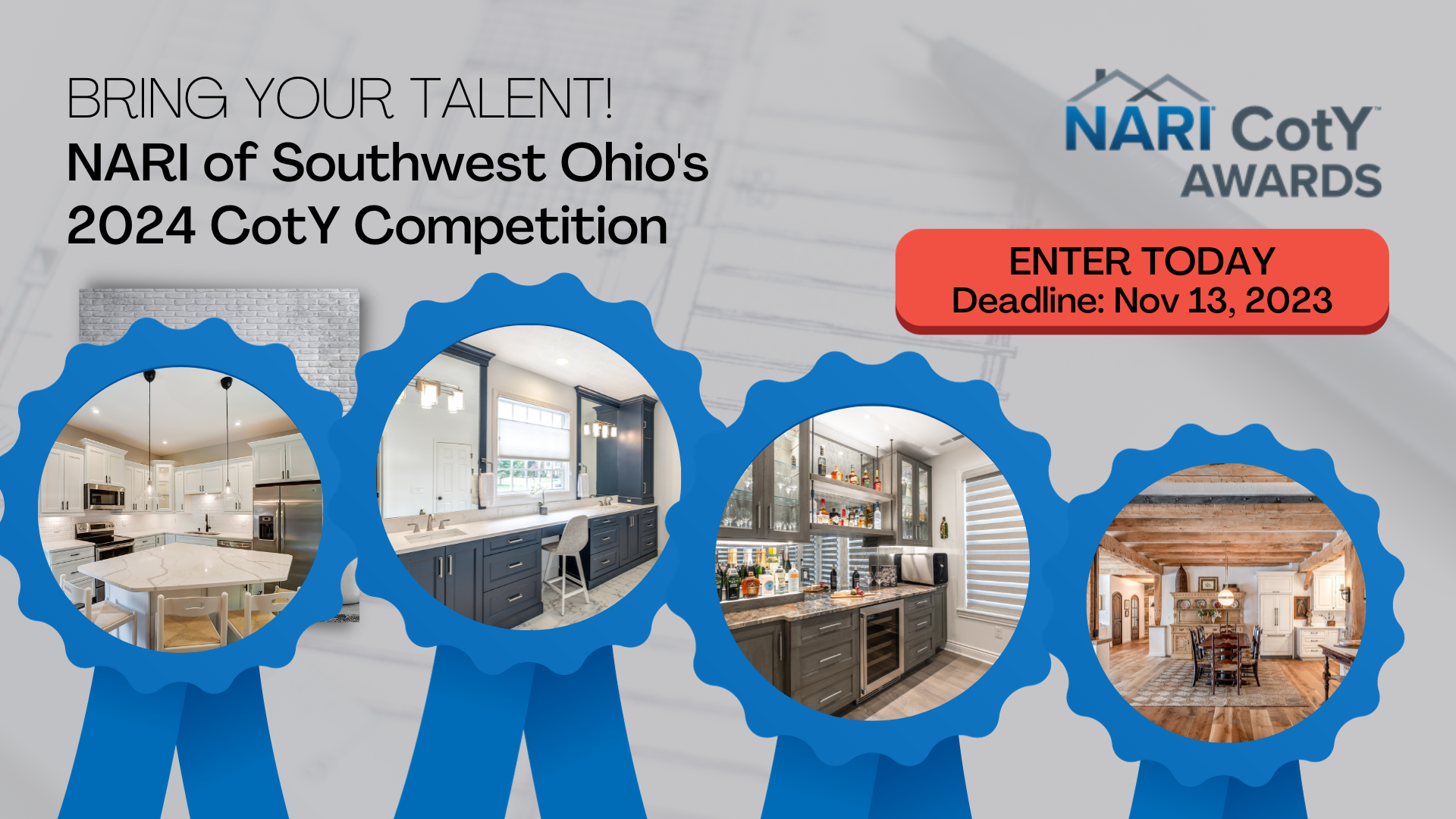 NARI CotY Entries Due on November 13
Do you have one or more "wow" remodeling projects deserving of recognition you want to share? With 44 categories to select from, your team is sure to find the perfect category to enter your project(s) in the NARI of Southwest Ohio's 2024 CotY Awards program. Tell the region and maybe the nation about your team's talents and help us share the amazing work being done throughout southwest Ohio!

To get started, take a moment to watch this step-by-step video to help with some of the new features of the submission process - all online!

You can find more helpful information and enter today at nariofsouthwestohio.org/awards. The deadline for entry is November 13, 2023.