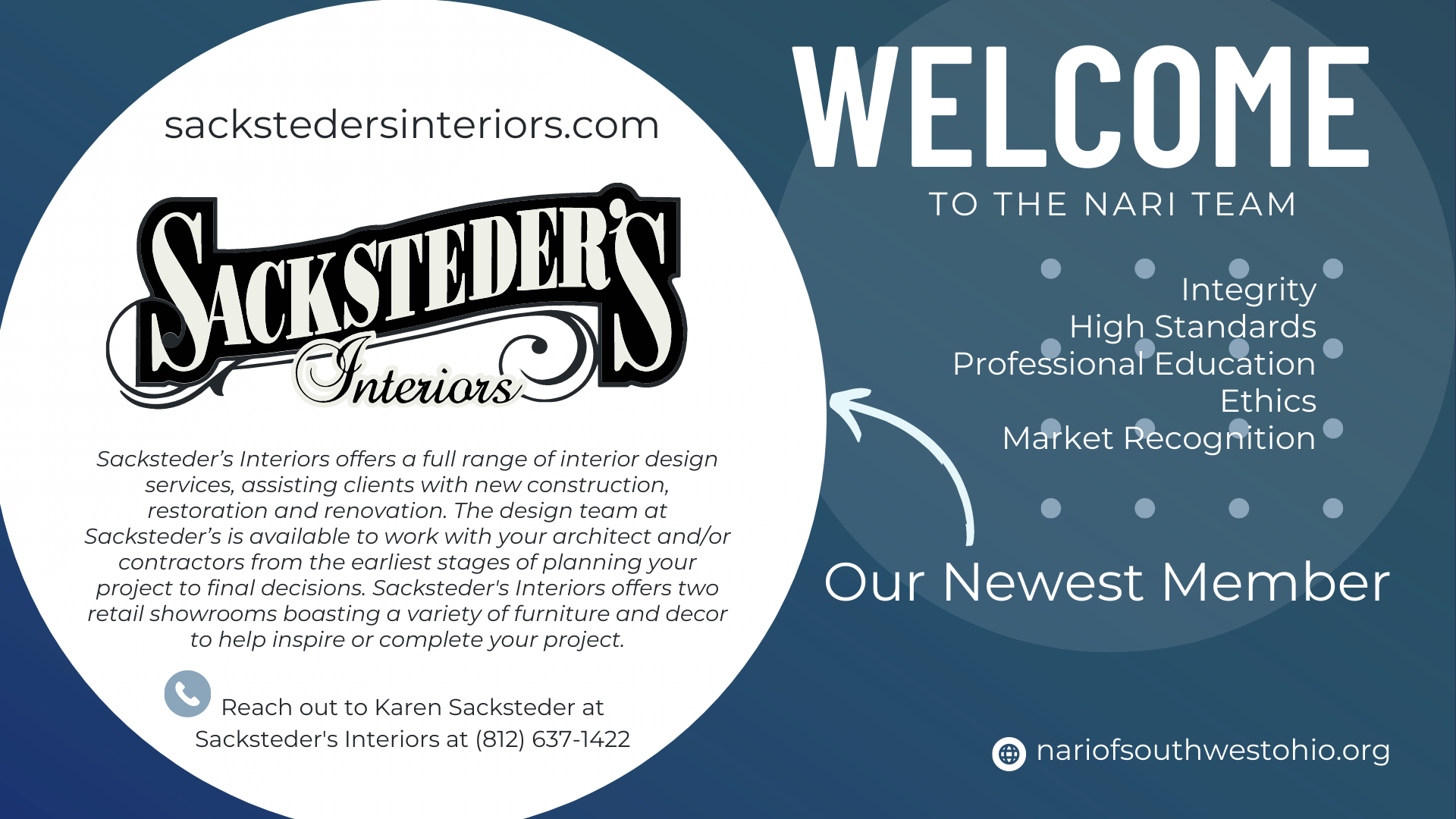 NARI of Southwest Ohio Welcomes Sacksteder's Interiors
NARI of Southwest Ohio is excited to welcome Sacksteder's Interiors to our membership. Sacksteder's Interiors offers a full range of interior design services, assisting clients with new construction, restoration and renovation. The design team at Sacksteder's is available to work with a client's architect and/or contractors from the earliest stages of planning a project to final decisions. Sacksteder's Interiors offers two retail showrooms, one in New Trenton, Indiana and the other in Montgomery, Ohio, boasting a variety of furniture and decor to help inspire or complete your project.
For more information about Sacksteder's Interiors, reach out to Karen Sacksteder at (812) 637-1422.