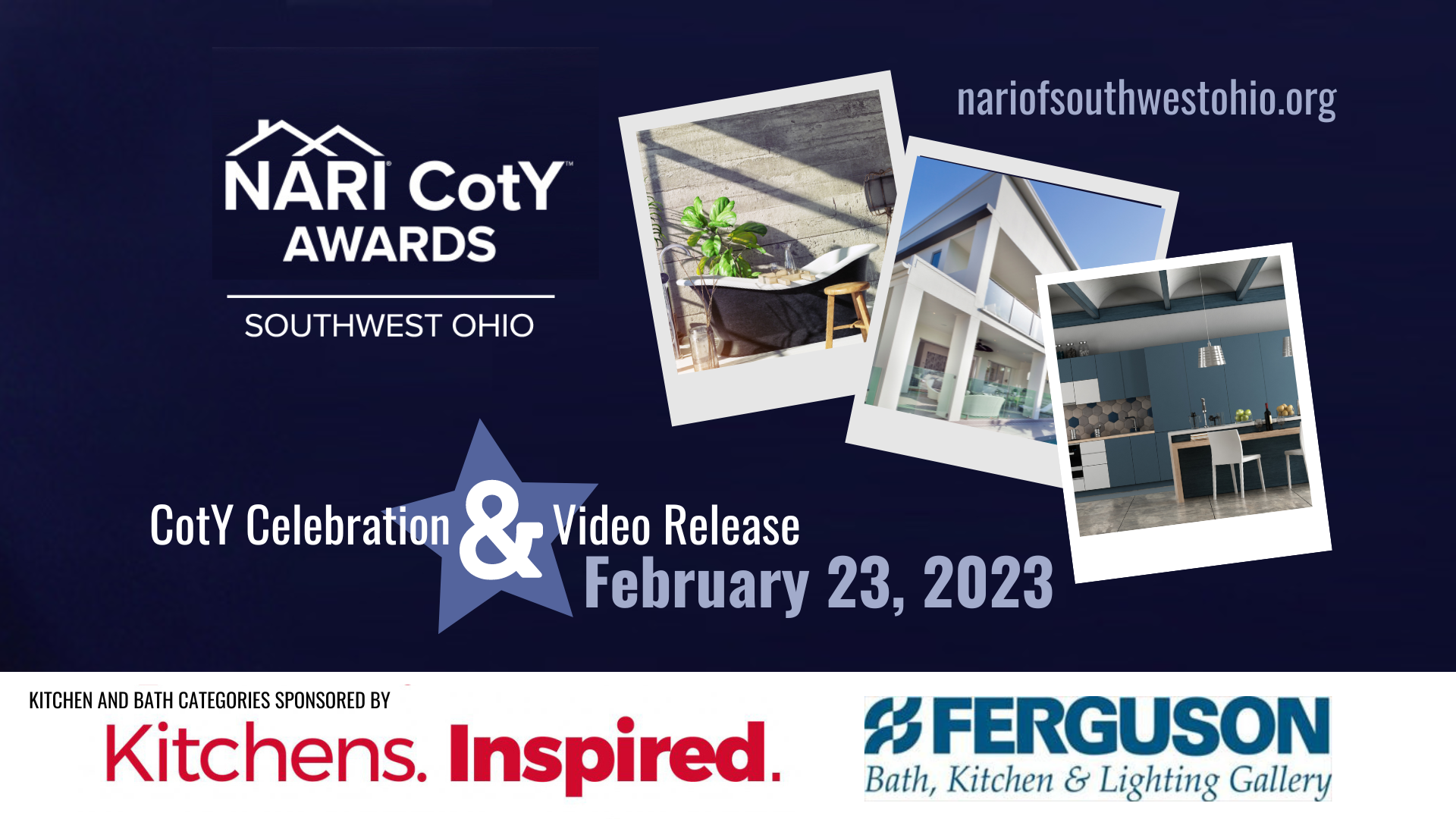 Mother Nature Postpones CotY Celebration
Mother Nature has postponed NARI of Southwest Ohio's Contractor of the Year Celebration from January 25 to February 23. This annual Celebration announcing 18 award winning projects has been slightly delayed due to a pending snow storm scheduled to hit the area on January 25. While Mother Nature has delayed the announcements she hasn't lowered the excitement.
Members and friends will gather for dinner and networking at Shaker Run Golf Club on Thursday, February 23 from 4:00-6:00 pm for the annual reveals. For those unable to attend on the original date, here is your opportunity to join the fun. For complete details, click here.