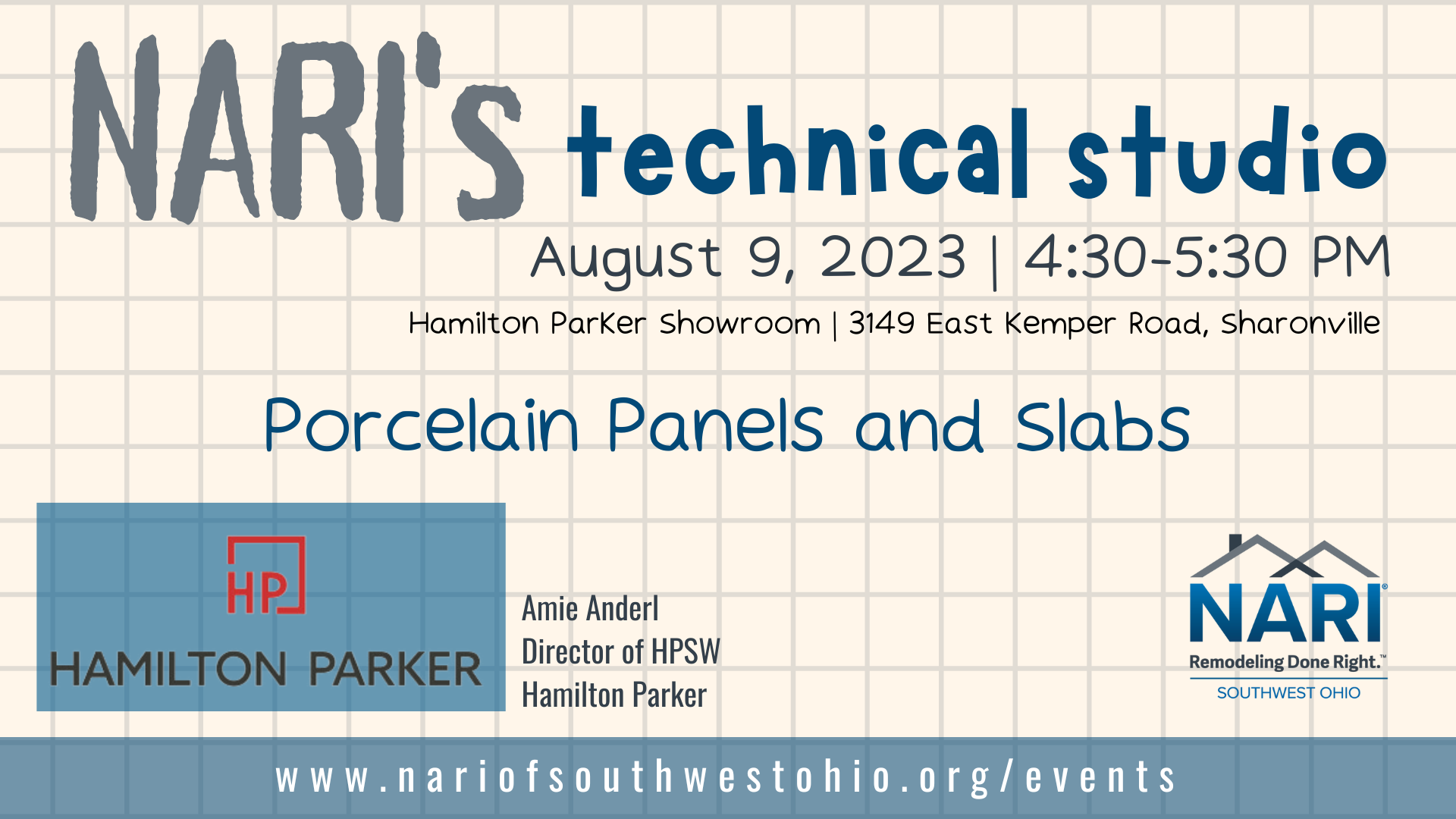 Technical Studio: Porcelain Panels and Slabs
August 9, 2023 4:30pm - 5:30pm
Location Information:
Hamilton Parker Showroom
3149 East Kemper Road
Sharonville, OH 45241
United States

Cost(s): $0.00 Member Companies Per Person / $25.00 Non-Member Companies Per Person
Join us on August 9 for our first of many Technical Studios, programs exclusively designed for those working in management, operational, design or production roles in the remodeling industry.
Amie Anderl, director of HPSW with Hamilton Parker, will provide relevant and timely information surrounding porcelain panels/slabs. The educational session will begin with an introduction of the range of materials and sizes relative to usage and application. From there, the HP team will provide information on specification and design considerations as well as the logistics of receiving large tile panels to project sites.
Before the session concludes, attendees will also learn about substrate preparation recommendations and installation considerations.
This is a session for nearly everyone on your crew. There will be plenty of time as well for questions and the showing of examples so come prepared.