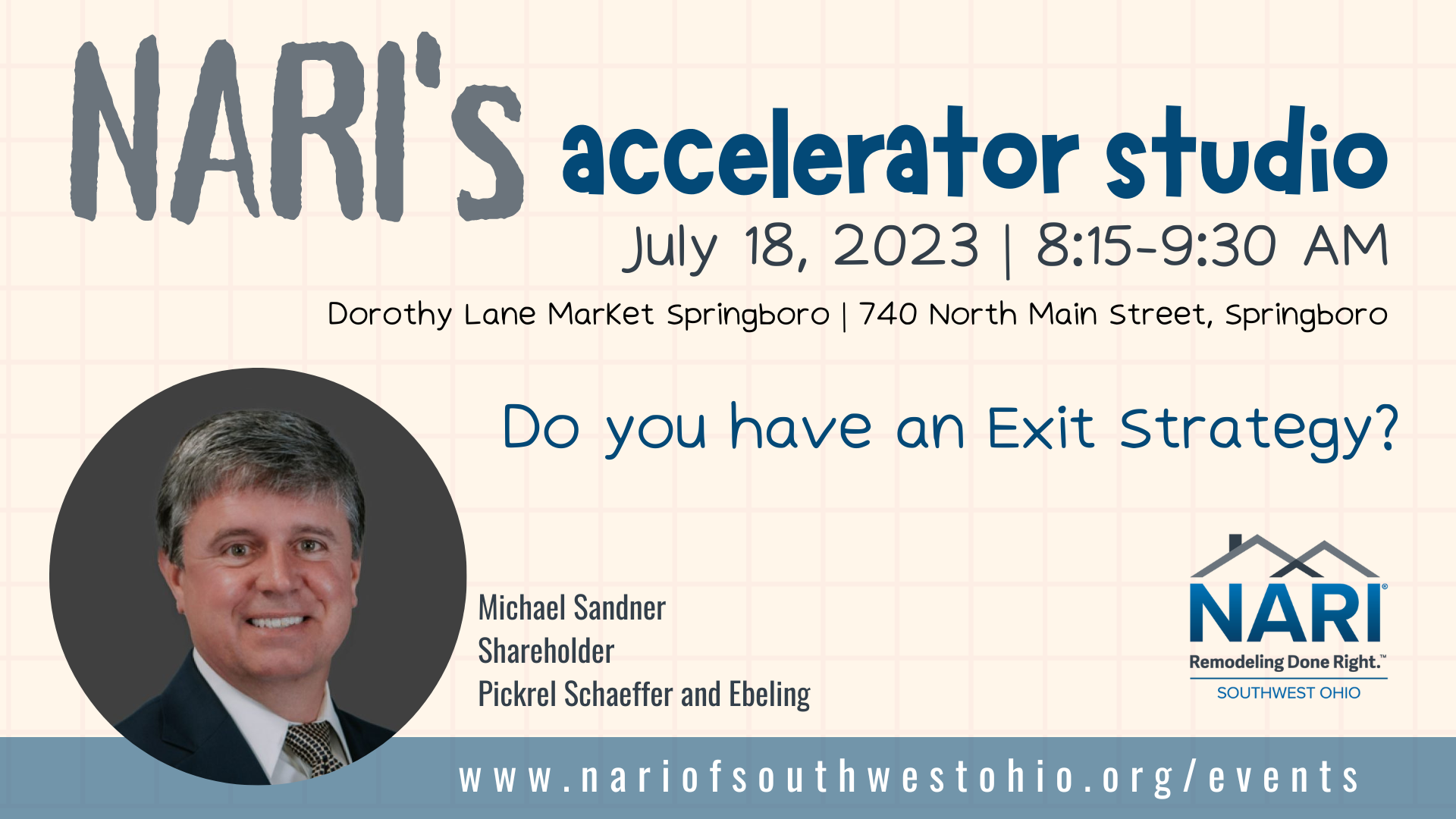 Accelerator Studio: Do You Have An Exit Strategy?
July 18, 2023 8:15am - 9:30am
Location Information:
Dorothy Lane Market Springboro
740 North Main Street
Springboro, OH 45066
United States

Cost(s): $10.00 Member Companies Per Person / $25.00 Non-Member Companies Per Person
Join us on July 18 for our first of many Accelerator Studios, programs exclusively designed for those working in management or operational roles in the remodeling industry.
Michael Sandner, a shareholder with Pickrel Schaeffer and Ebeling, will provide relevant and timely information surrounding exit strategies. Whether you have a plan, need one or maybe your plan needs a review, this studio is for you. Topics that will be covered include:

* Planning the exit strategy
* Duration
* Types of strategies
* Identifying the next owner
* The process for identifying an outside buyer
* Resources and advisors for the process
* Payment structures and tax implications

Come prepared with questions and stories.
There is plenty of free parking at Dorothy Lane Market (DLM). NARI will supply coffee, waters, muffins and donuts (fresh from the DLM oven).